Overview
You can add devices (desk phones, conference phones, common area phones, and softphones) to Spoke Phone using industry-standard SIP (Session Initiation Protocol).
These devices can be assigned to a user (allowing them to make and receive calls to their extension) or left as stand-alone devices, such as a common area phone.
Adding a desk phone or softphone device to Spoke Phone
Log in to your Spoke Phone account portal online.

Navigate to

Phones & Devices > Add Device.

Display Name. This should be a logical name such as 'Jason's Desk Phone', 'Kitchen Phone', 'Conference Room A", etc.
SIP Device Registrar/Trunk: This should always be Spoke Phone
Outbound calls? If this phone is to be a common area phone that can only call internal extensions, you will want to turn this setting Off
Click Save Changes to save the new device
Getting the device credentials for use when setting up a desk phone or softphone
Edit

the Device in question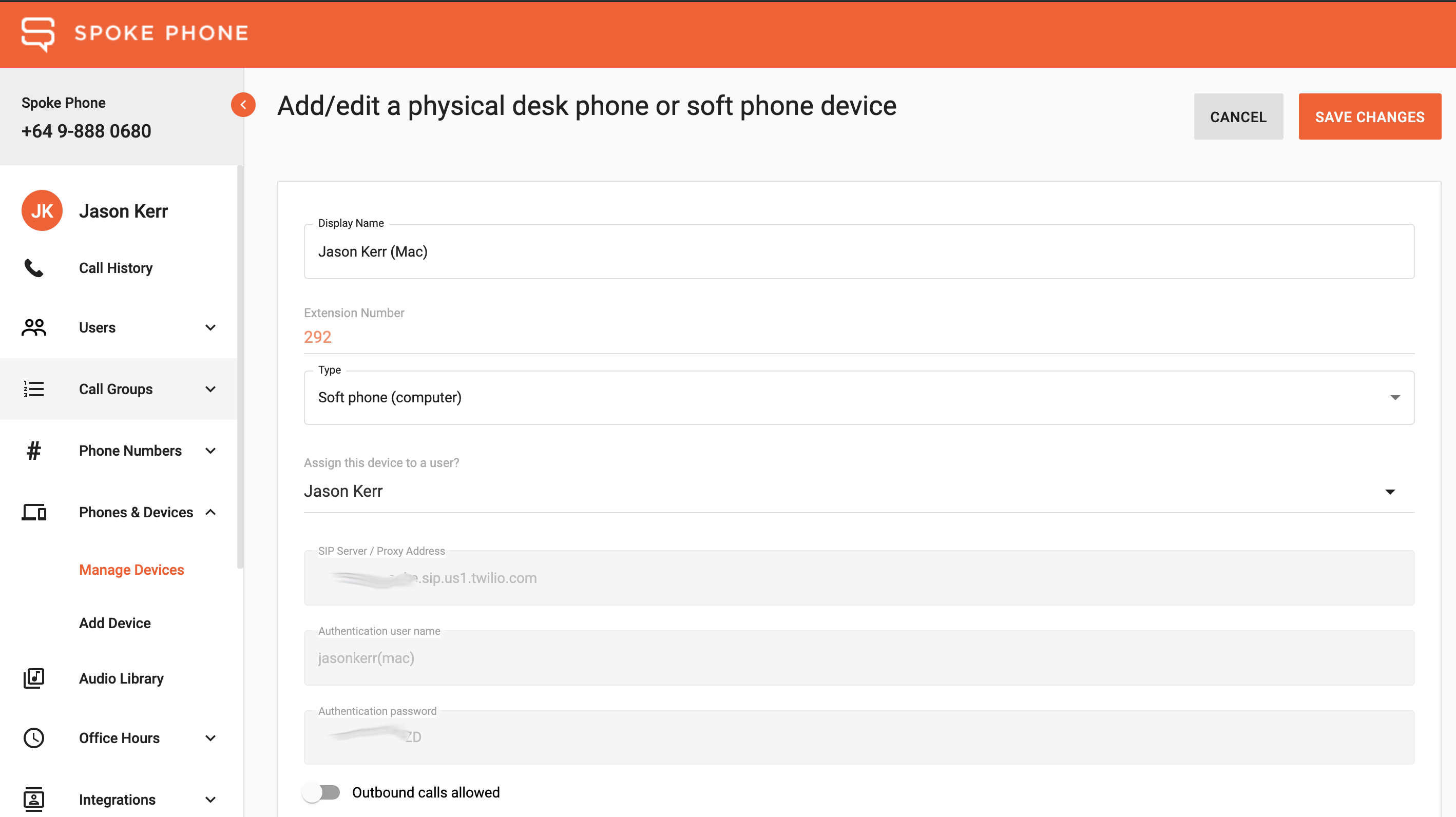 Extension number: This is automatically assigned. You can change this.
Want to assign the device to a user? You can assign this device to a specific Spoke Phone user by selecting their name here. Assigning a device to a specific user will remap the device extension number to be the same as the users, and the allow outbound call setting will be ignored.
Note down the login credentials for use when setting up your device: