Overview
Configuring your headset on your device is an important step in ensuring that you'll have no interruptions with your calls.
There are a few steps to follow when enabling the microphone permissions on your device depending if you use Windows or macOS.
macOS
When using a macOS, you'll need to ensure that you've added Spoke Phone to the list of approved applications to access your microphone.
Search in the taskbar for Security & Privacy, then Privacy, then Microphone.
Next, click on the lock in the lower left-hand corner of the screen. Enter your device password.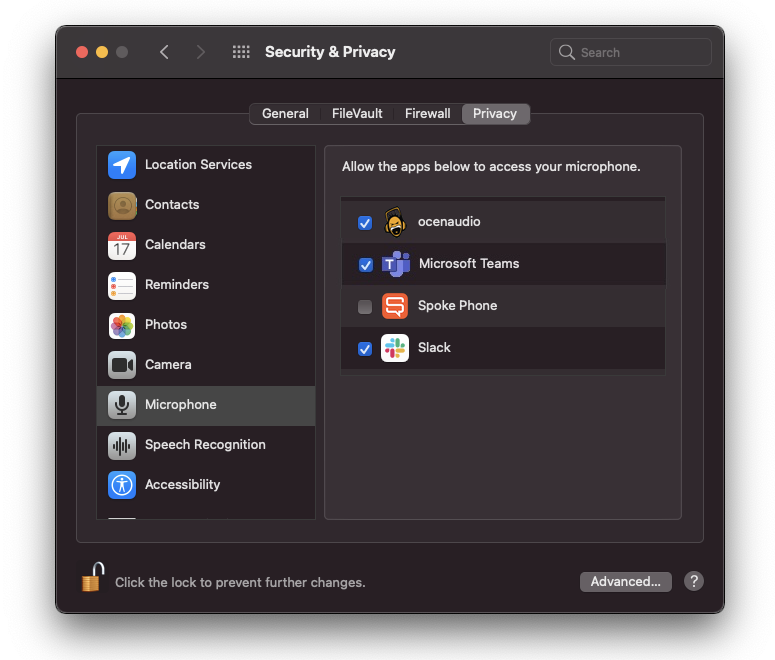 Select Spoke Phone so that the blue tick shows.

Click on the lock again to make changes. Plugin your headset, then please make sure to reload your Spoke Phone application to apply the changes.
Windows
If you are using a Windows device, you'll need to open your Settings application. Go to Privacy, then Microphone. Toggle on the Microphone for the device.