Overview
This article will show you how to enable the switch to mask users' personal mobile numbers from each other within the mobile and desktop apps.
Steps
Log in to the administrator portal

On the sidebar menu, click Other
Click Advanced
On the settings page, click Other
Click the toggle for Hide employee mobile numbers from other employees to enable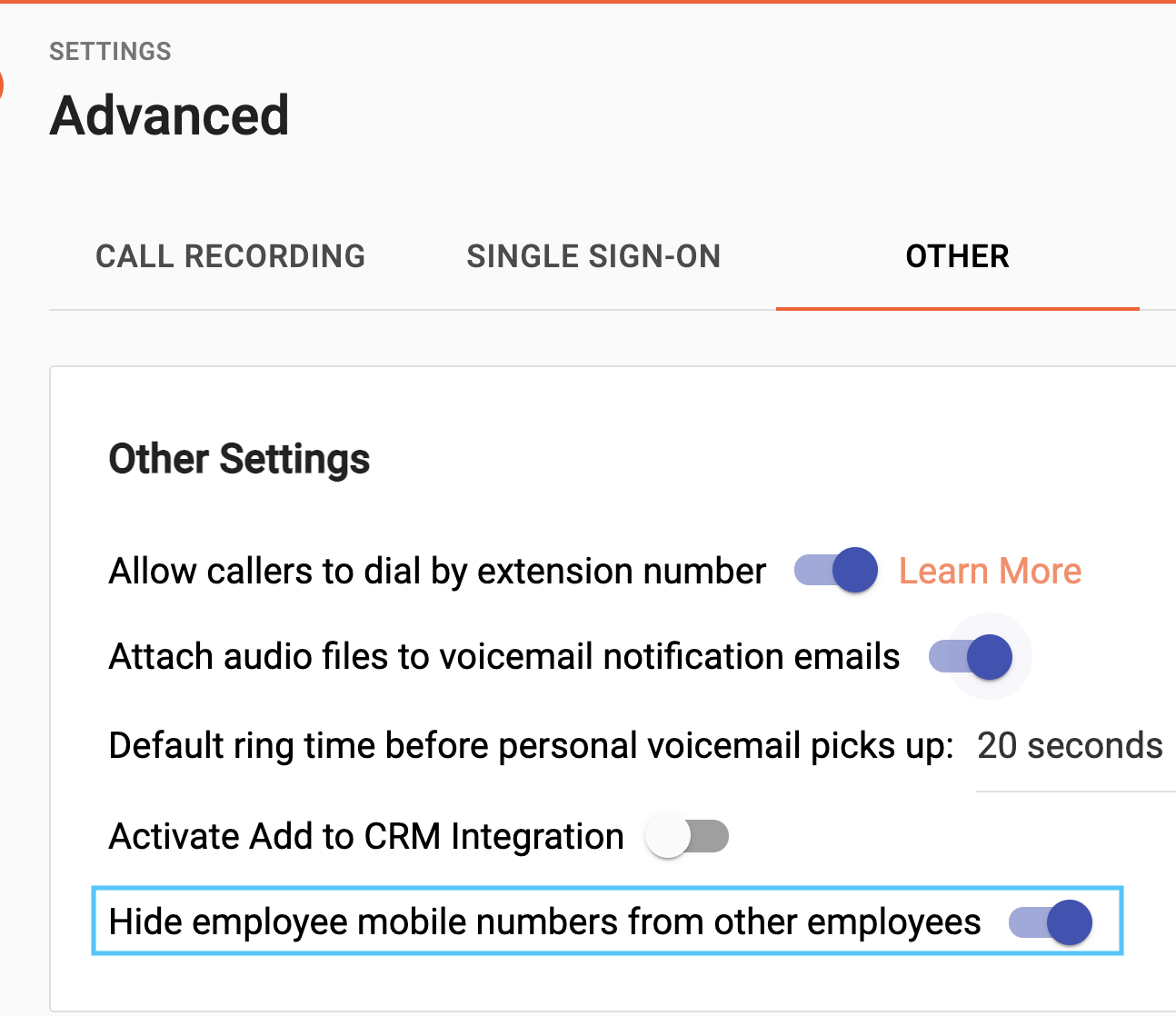 Once enabled, employee profiles will only disply the country code and ***
on the Private Cell # field e.g. +64 ** *** ****.