Introduction
Organizations use directories from providers such as Okta or Workday to easily manage users and enforce their access to organization resources. Directories enable IT admins to activate and deactivate user accounts, create groups that inform access rules, accelerate adoption of new tools, and more.
Directory Sync or AD Sync is the process of a syncing eligible employees from the directory into applications like Spoke.
Spoke's Directory Sync provides seamless user lifecycle management by keeping your Spoke account in sync with your corporate user directory whenever there are changes to users, groups, or access rules in the connected directory.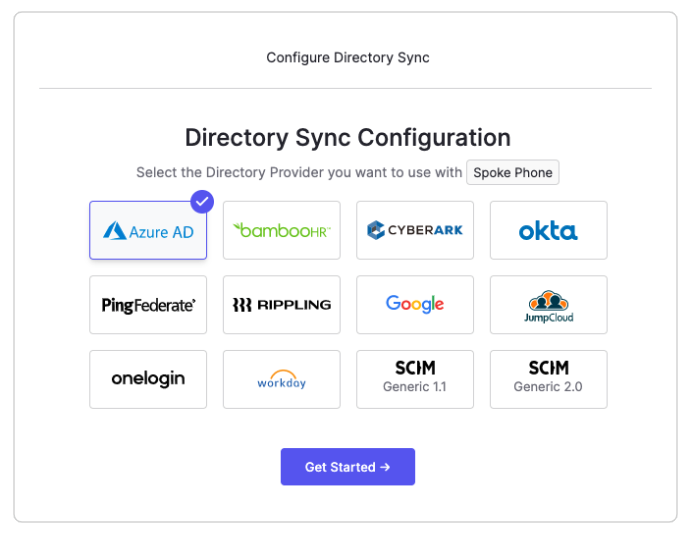 What Directory Providers does Spoke support?
Spoke Directory Sync is based on SCIM provisioning and supports:
Azure AD SCIM
BambooHR
Breathe HR
CyberArk SCIM
Google Workspace
Hibob
JumpCloud SCIM
Okta SCIM v1.1
Okta SCIM v2.0
OneLogin SCIM
People HR
PingFederate SCIM
Rippling
SCIM v1.1
SCIM v2.0
Workday
What does Spoke Directory Sync do?
Adds users to Spoke as new employees join your company
Removes users to Spoke as employees leave your company
Allows you to define rules as to which people and/or teams as added to Spoke
Set user attributes in Spoke, such as:
First Name
Last Name
Email
Department
Job Title
Phone Number/s
Company
Cost Center
Employee Unique ID
Extension Number