Overview
Setting the correct Twilio Edge Location on the desktop app for Mac and Windows ensures the best possible call quality. You must set this.
Steps
Click the User icon
Click Settings
Click My call quality
Click SELECT CLOSEST VOICE EDGE LOCATION field
Select the closest location to you, as listed on the drop-down menu
Click the back arrow when done.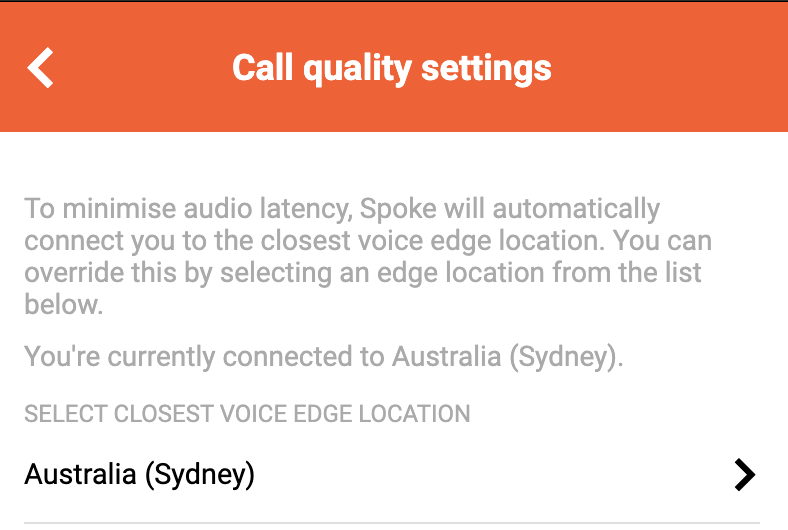 Note: If not set, Spoke will attempt to connect users to the closest voice location, however, we strongly recommend manually selecting a location.