Overview
This article shows the steps users can follow should they wish to control receiving emails when callers leave voicemails. These steps can be followed on either the mobile or desktop app.
Steps
Click on the user icon on the lower right side of the screen.
Scroll down and click on My Voicemail
Toggle switches for the options under Voicemail Transcriptions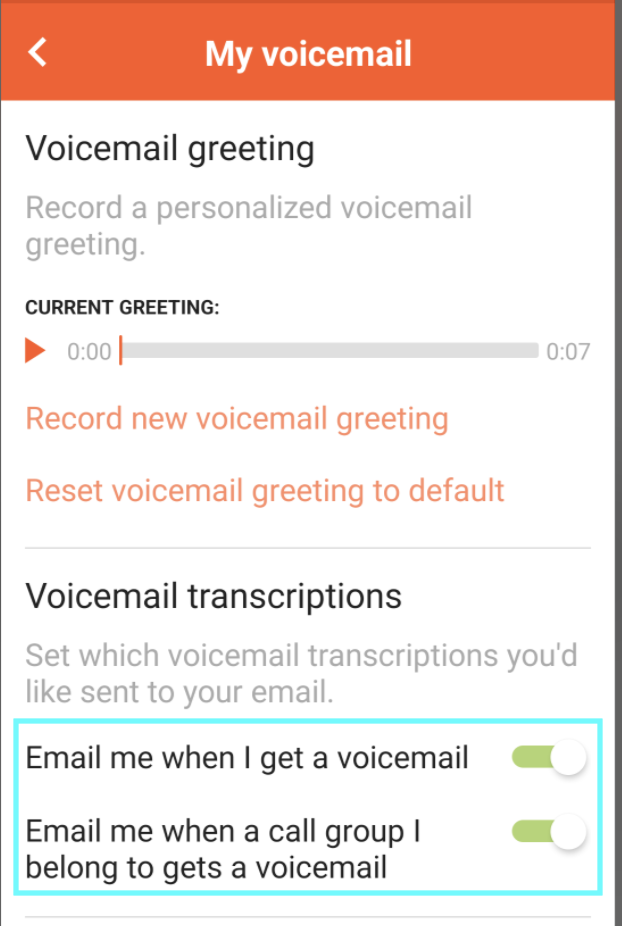 The Email me when I get a voicemail option is for voicemails left on your DDI or calls to your extension number.