Overview
This article discusses how to run the network connectivity test. This is web-based and currently only available on desktop for Mac and Windows.
Steps
Click the User icon
Click Settings
Click My Call Quality
Click the Start Test button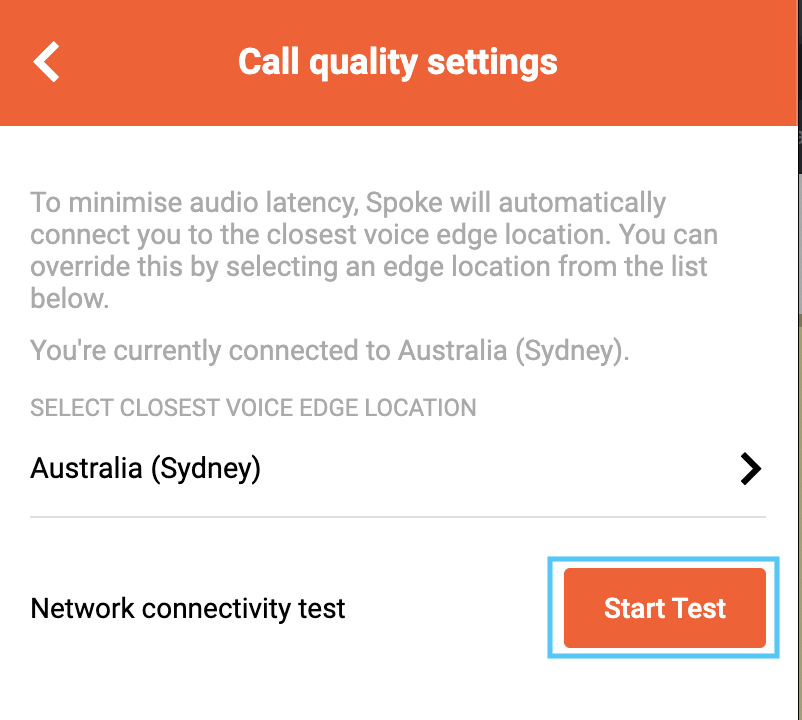 *Stay on the page while the test runs. This should take about 40-45 seconds.
*A copy of the result is sent to Spoke Phone.
Test Results
All tests need to show a green tick. If you have any red X marks, you will suffer from poor call quality and your IT department needs to get these resolved.
T