Overview
This article provides instructions on how to set up a Twilio trial account in order to trial with Spoke Phone's UCaaS solution.
Please note, you will need a Twilio account prior to starting a Spoke Phone Trial.
Sections
Signing up for a Twilio Free Trial account
For your free trial account, you will need to go to twilio.com/try-twilio and complete the steps required.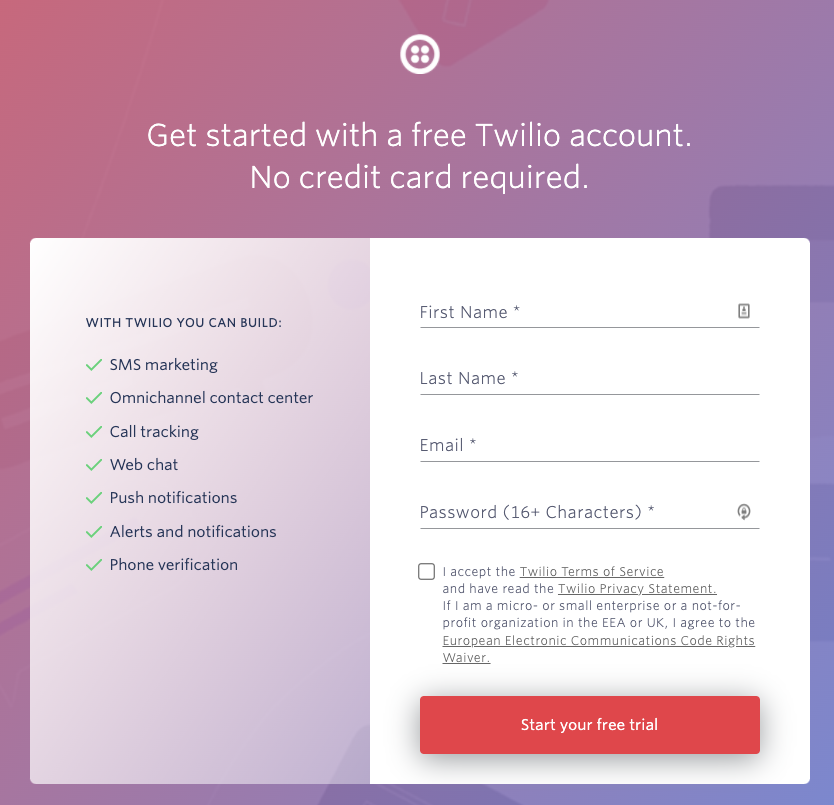 Provisioning a Twilio Phone number
To test Spoke Phone you'll need to provision a phone number from Twilio for testing. Twilio allows one free trial number and you must upgrade your Twilio project to provision more than one phone number.
Access the

Buy a Number

page in the Twilio

Console.
Enter the search criteria for the phone number you would like, and then click

Search.


Country: Select the desired country
Number

or

Location: Select the desired option to search by digits/phrases, or a specific City or Region.
Capabilities: Select your service needs for this number.

Search results will be displayed with the phone number, location, type, capabilities, and price listed. Click

Buy

to purchase a phone number for your current project or sub-account.

Setting up a Spoke Phone account
The next step is to set up your Twilio deployed Spoke Phone trial account by following the signup steps here.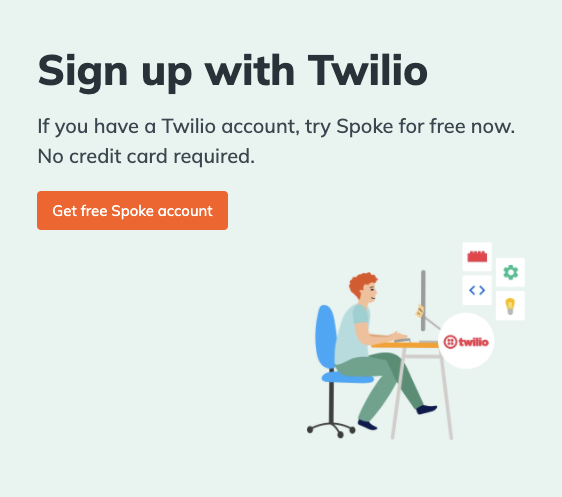 Twilio Free Trial Limitations
Your Spoke Phone will be affected by the programmable voice restrictions within your Twilio trial account. These are:
Outbound trial calls

can only be placed to a validated phone number,

these can be other Twilio numbers and not to any given local/international number. Ensure that you

verify the number you wish to call prior to testing.
Calls to and from your free trial number

play a short trial message

before your call is executed.
You can only use your Twilio number, or a

verified caller-ID, as the outbound caller-ID.
All trial calls are limited to a

maximum of 10 minutes

- both outbound and inbound
A

maximum of 5 total inbound and/or outbound concurrent calls

are possible.
All of these restrictions are unlocked when you upgrade to a paid Twilio subscription or add credit to your Twilio account.
For the full list of Twilio Free Trial limitations please see this article.